We are skinny lift
skinny lift represents the company gbo Medizintechnik AG, located at Rimbach, Germany. gbo made its mark as a systems supplier for Siemens, doing R&D work.
The company's history goes back to the year 1969. Today, the company's product portfolio reaches from physical therapy to innovative treatments in the medical field as well as the non-invasive cosmetics to medical treatments for body sculpturing, body contouring and anti-aging. under the roof of the brand skinny lift, the company presents three innovative treatment concepts: skinny lift LIPO, a device for fat reduction, using HF field (high frequency) as well as skinny lift CONTOUR, a concept for body contouring and anti-aging by means of ultra sound and high tone current. Both devices are ranked within the area of medical aesthetics. The third product is skinny lift REFINE NiSV, a device for cosmetic anti-aging treatment for the face, neck, décolleté and hands.
skinny lift LIPO – Professional Body Sculpturing
Non-contact high frequency (HF) fat reduction treatments are revolutionizing the medical-beauty market. They are successfully used to reduce unsightly fat deposits on the body, without any surgical intervention. With the skinny lift LIPO applicator, the areas to be treated are heated contact free using a HF-field. The unique frequency of 27.12 MHz results in a very selective heating of the fat cells by a factor >10 compared to surrounding tissue. skinny lift LIPO uses a completely new type of applicator that offers the largest treatment area in the market.


More about skinny lift LIPO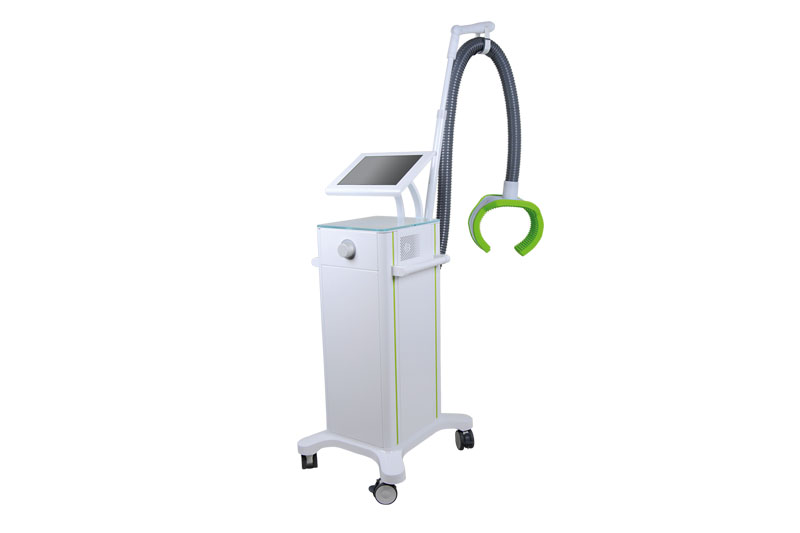 skinny lift CONTOUR – Anti-Aging and Bodycontouring at the highest stage
skinny lift® CONTOUR is a combination of ultra sound and the patented high tone current, ensuring that the active agents penetrate into the skin and are then spread evenly. Oscillators with low-intensive pulsed ultrasound waves (LIPUS) transport the active agents into the skin (phonophoresis), high tone current (HiToP®) at the same time makes for the even spreading (electrophoresis) and activates anti-aging and contouring processes of the own body. The building of cells, collagen, hyaluronic acid and the production of elastin are prompted. The treatment is being carried out by specially designed applicators and gels.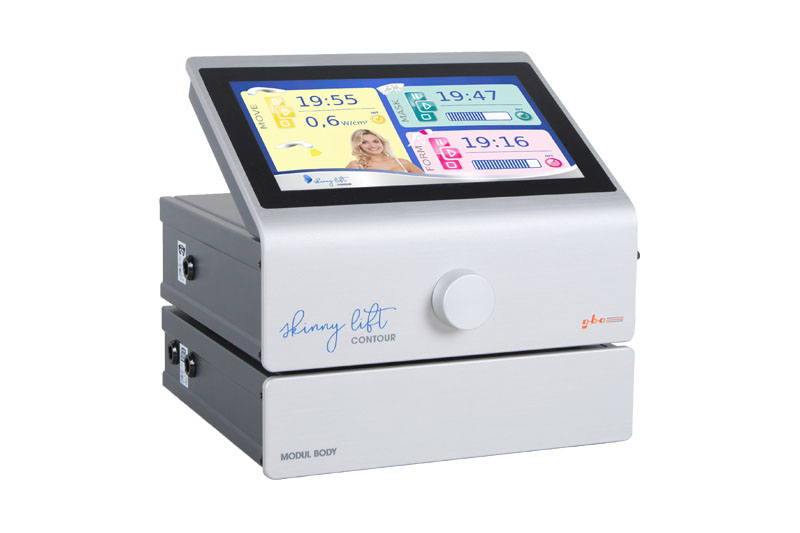 skinny lift REFINE – lasting Anti-Aging for Aestheticians
skinny lift® REFINE NiSV is a unique combination of high tone current and ultra sound, by this activating the production of collagen, hyaluronic acid and elastin. The device disposes of four different high tone current steps of intensity, allowing a personalized treatment for each customer. In addition, we can opt between the three intensity steps "slow", "medium" and "fast". The treatment is being carried out by specially designed applicators and gels.

More about skinny lift REFINE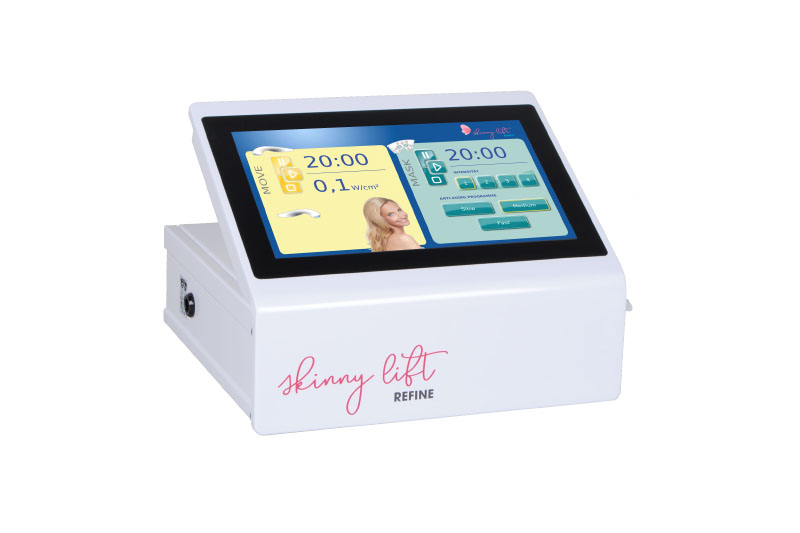 Contact
Do you have any questions or need further information on skinny lift? Please do not hesitate to contact us.
* Required fields
We only use this data to send the requested information and do not pass it on to third parties without your express consent.